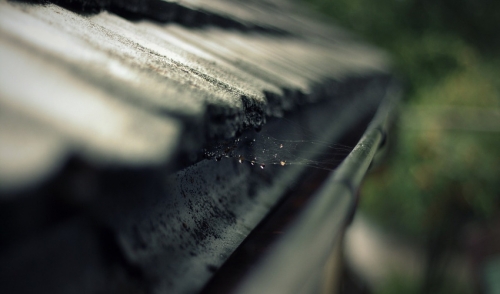 If your gutter is brimming with leaves and water cascades off your roof like it's coming down Niagara Falls, it may be time to clean it out. Here are some ideas the clear the clog in your gutter:
Extension Brush
If you're looking to avoid climbing any ladders, an extension brush would probably be the right tool for you. Typically they extend as far as two-stories high and are pretty effective if you use a side-to-side motion.
Leaf Blower
Some leaf blowers have a special extension just for this kind of job. If you have one, I'm sure you'll be happy to have it.
Power Washer
If you're planning on power washing your deck or house, why not go for the gutters as well? A good power washer will definitely take care of your debris problem.